Veterinarian
Dr. Diana Cortez, DVM, Partner & Hospital Director 1993
Dr. Diana Cortez first joined our team when Dr. Mulvihill hired her as kennel attendant in 1994. During the course of her undergraduate studies and veterinary school, both completed at UC Davis, Dr. Cortez moved up to the position of veterinary technician assistant and later to that of veterinary technician. After graduating from veterinary school in the year 2000, Dr. Cortez completed a one year-long rotating internship in the Los Angeles area that focused on oncology, ophthalmology, internal medicine, and surgery. After completing the internship, she moved back to Sacramento and shortly afterwards returned to her home here at Sacramento Animal Hospital as a veterinary associate.
In 2006, Dr. Cortez became a partner in the practice along with Dr. Karen Mulvihill and Dr. Erin True. Together, they've continued to grow the practice and build a culture of teamwork, trust, and integrity. In 2011, Dr. Cortez stepped into her current role as our Hospital Director. Though it meant she had to cut back on time spent with clients and patients, something she had to think long and hard about, it has allowed her to help ensure Sacramento Animal Hospital continues to be the warm, family centered, reputable practice it has always been.
On her down time, Dr. Cortez enjoys spending time at her son's sports events and band performances. She also enjoys going to the movies, the local theater, and curling up with a good book.
Dr. Travis DeLucia, DVM & Associate 2019
Dr. Travis DeLucia was born and raised in the Bay Area. After graduating from UC Santa Cruz with a Bachelor of Science in Biology, he worked at a non-profit veterinary hospital and shelter in San Francisco. There he furthered his passion for the human-animal bond and discovered a love of medicine. He went on to attend UC Davis School of Veterinary Medicine, graduating as a Doctor of Veterinary Medicine.
During his time at UC Davis, Dr. DeLucia was co-president of the Behavior & Wellness club and regularly volunteered with low-income owners and their pets. After graduation, Dr. DeLucia worked in general practice in the Chicago and Placerville areas prior to joining SAH. Dr. DeLucia has special interests in preventative, behavioral, and internal medicine.
Dr. DeLucia spends his free time hiking, biking, cooking, volunteering, painting, movie-watching, and hanging out with his cat Noe and his dog Bruce.
Dr. Karen Hume-Smith, DVM & Associate 2019
Dr. Karen Hume-Smith grew up in Seattle, Washington and worked as a zookeeper for many years before going to veterinary school. She received her Doctor of Veterinary Medicine degree from the University of California, Davis. During her veterinary training, Dr. Hume-Smith participated in research on feline ophthalmology and after graduation she completed a one-year rotating small animal internship at VCA Sacramento Veterinary Referral Center. She liked the Sacramento area so much that she stayed to work in a mixed general practice and ER medicine hospital in the area, until joining Sacramento Animal Hospital in January of 2019.
During her free time, she enjoys traveling with her husband, snuggling with her cats Elwood and Otis, and outdoor activities such as snowboarding, mountain biking, hiking, and white-water rafting.
Dr. Jennifer Koncz, DVM & Associate 2014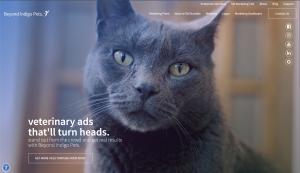 Dr. Jennifer Koncz grew up in the Bay Area and always knew she wanted to be a veterinarian. She wanted to work in a family practice because getting to know and having a good long-standing relationship with her clients and patients is very important to her. Basically SAH and Dr. Koncz are a perfect fit!
Dr. Koncz started her career with animals as a kennel assistant at the age of 14. Throughout high school and college, she worked with a wonderful veterinarian in the Bay Area who became her mentor. She then went to the University of Oregon for her undergraduate degree, after which she worked as a Veterinary Technician for several years at a 24-hour emergency and specialty hospital. Dr. Koncz couldn't stop there and ended up attending UC Davis for Veterinary School. Graduating with honors in 2009, Dr. Koncz is a member of the UC Davis Phi Zeta Honors Society.
Dr. Koncz specifically enjoys feline medicine, internal medicine, and ophthalmology. These interests sprouted during her Veterinary Internship at Sacramento Veterinary Referral Center where she became knowledgeable and skilled in critical care, internal medicine, cardiology, and ophthalmology. We are all excited to have her as a part of the SAH team! Currently Dr. Koncz is working on getting SAH certified as a Cat Friendly Practice® with the American Association of Feline Practioners.
Outside of work, Dr. Jennifer Koncz enjoys hiking, camping, going to the movies, and reading. Her mom is from Louisiana and passed on her love of cooking Cajun and Creole dishes, which she also enjoys eating! At home, Dr. Koncz lives with her fiancé; they are owned by two cats and a Lab-Boxer puppy.
Dr. Karen Mulvihill, DVM & Partner 1990
Dr. Karen Mulvihill obtained her DVM from UC Davis in 1988. After working in general small animal and emergency practice, she settled at SAH in 1990. She became a partner in the practice in 1994. Always devoted to animals, at the age of 9, Karen aspired to be a jockey turned wrangler, but decided in high school to use her talents to care and treat animals. Dr. Mulvihill enjoys all aspects of family veterinary medicine, and has a particular interest in soft tissue surgery. She is board certified in canine and feline practice by the American Board of Veterinary Practitioners.
Dr. Mulvihill has been married for over 30 years and has two adult sons, two Golden Retrievers, and one crazy orange cat named Karl. When time allows, Karen can be found skiing, hiking in the Sierras, or traveling with her family.
Dr. Patty Nicholas, DVM & Associate 2007
Dr. Patty Nicholas was raised in Belmont, California with two brothers and one sister. Yes, she was the middle child. At 12 years old, she raised rabbits, lambs, and a steer named Bernard and also was active in the 4-H Club. Throughout high school and college she played volleyball. She likes to say as a fun fact, her brother grew up to invent the Soni-Care™ toothbrush.
Dr. Nicholas graduated from San Francisco University in 1985 with a degree in Laboratory Medicine. Her specialty was Microbiology, which she worked with for 15 years. Dr. Nicholas, since being a little girl, had always wanted to be a veterinarian. In 2007, she got her "dream job" when she graduated from UC Davis Veterinary School and started working here at SAH! "The most enjoyable part of being a veterinarian," says Dr. Nicholas," are not only my patients, but also the pet owners, working together with a common goal in mind so everyone's needs are met."
Dr. Nicholas lives with her husband Larry, who is a psychologist, specializing in family law. They've been married for 26 years and have one son who is married to a wonderful daughter-in-law, and they have one beautiful son. Also, living with them are their animals: two kitties, Bissel and Wally; and two border collies, Myles and Reesy. In her free time, Dr. Nicholas involves her dogs in agility, tracking, and herding. However, her main love is in obedience and she proudly holds three Obedience Trial Championships. Once a month, she volunteers for the SPCA feral cat clinic, performing spay and neuter surgeries.
Dr. Lesley Scheblein, DVM & Associate 2008
Dr. Lesley Scheblein grew up in the foothill community of Shingle Springs, California on her family's small acreage with a variety of horses, dogs, and cats. She completed her B.S in Biology at Cal Poly, San Luis Obispo, graduating summa cum laude. Dr. Scheblein returned to UC Davis to complete her Doctorate in Veterinary Medicine in 2010 with an emphasis in small animal medicine. During that time, she also worked as a technician, with many hours spent right here at Sacramento Animal Hospital.
Her favorite part of being a Veterinarian at Sacramento Animal Hospital is working in a close knit hospital with deep ties in the Sacramento community. She enjoys practicing medicine and especially loves ophthalmology.
Outside of the office, Dr. Scheblein shares her life with a tuxedo kitty, Petey, and her German Shepherd, Griffin. A lover of the outdoors, she enjoys hiking, backpacking and snowshoeing with her dog. She has conquered big climbs including Mt. Whitney and is heading to Machu Picchu in Fall of 2016. Dr. Scheblein also loves hosting dinner parties with friends and loves to bake! In fact, she can always be expected to bake something delicious to share at work!
Dr. Erin True, DVM & Partner 1997
Dr. Erin True originally started caring for animals who weren't traditional companions by pursuing her Masters degree in Marine Biology and working with California Sea Lions. She soon saw the error of her ways and went on to attend UC Davis Veterinary School, obtaining her veterinary degree in 1995. She has been with Sacramento Animal Hospital Since 1997 and became an owner in 2006.
Dr. True has a particular interest in canine reproduction and sports medicine. In addition to practicing as a veterinarian, Dr. True has been breeding and showing Australian Shepherds for 20 years under the kennel name Navarro Australian Shepherds. She actively trials dogs in conformation and herding and occasionally stumbles around the agility ring.
Dr. Sarah Williams, DVM & Associate 2018
Dr. Sarah Williams grew up in Albuquerque, NM. She earned her undergraduate degree in Film from the University of New Mexico, graduating summa cum laude. After graduation she spent 6 years working in the film industry. During this time she pursued her lifelong passion for helping animals by volunteering at her local shelter. She eventually realized that she wanted her volunteer job to be her real job and completed her Doctor of Veterinary Medicine degree at UC Davis in 2018.
Dr. Williams is excited to join the team at Sacramento Animal Hospital because of the focus on quality, compassionate medicine and building strong relationships with clients and their furry family members. She has special interests in behavior, surgery, and preventive medicine. Dr. Williams has also received her Fear Free Certification to help make every visit less stressful for clients and animals.
Dr. Williams shares her life and furniture with her cat, Sophie and dog, Radley. She enjoys long walks and exploring California with her dog and curling up with a good book and the cat on her lap. She also loves a good cup of coffee, or any cup of coffee.