Client-Relations
Doug , Assistant to the Hospital Director 2011
An East Coast transplant, Doug moved to Sacramento from South Florida in 2010 with his partner Don. When not at the hospital, he enjoys flea markets and going antiquing, gardening, traveling to their fifth wheel near the Sonoma Coast, and driving his 1972 Triumph TR6 convertible, among many other things. Doug lives nearby in Tahoe Park and is owned by: Earl, a chihuahua mix; Opal, a rat terrier; and Herbie an African Senegal Parrot.
Ashtyn , Lead Client Relations Representative 2008
Ashtyn has been part of the SAH family since 2008. She is very passionate about animals and has a few of her own. She has 2 cats: a 2 year old fluffy, feisty girl named Marley and an 11 year old Tortie named Boss - who aptly named, is definitely the boss. Mr. Bingley the bunny also hops around and is best buds with Marley. Ashtyn also has a lovable little girl Pug named Pudge who loves everybody and everything. Oh and she can't forget her goldfish named Tuna Melt. Ashtyn is fluent in American Sign Language and is currently learning to speak Japanese. Some of her favorite past times are skateboarding and playing board games with her husband Kipp. They're trying to teach their Pug, Pudge, to skate too!
Claire , Client Relations Representative 2014
Claire joined the SAH team in May 2014 and loves being a part of the team. Her favorite part about working at SAH is getting to know the clients and their family members. Claire was born and raised in Santa Rosa but found her way to Sacramento in 2013. At home, Claire enjoys spending time with her four 4-legged children 2 cats, Bella and Flex and 2 Pitbull Terriers, Maci and Zero. Zero was found in a box and brought in to our hospital by a Good Samaritan. Zero tested positive for parvo virus, but Claire immediately fell in love with him and decided to make him part of her family. In her spare time, Claire enjoys camping, relaxing and spending weekends in Santa Rosa with family.
Anna , Co-Lead Client Relations Representative 2015
Anna joined the SAH team in March of 2015. She comes to us with numerous years of customer service experience, including 10 years as a Veterinary Receptionist in sunny San Diego. She specifically enjoys getting to know clients and patients and making everyone feel welcome and comfortable here at SAH. Anna recently moved back to her hometown of West Sacramento, where she and her family just bought their first home. In that happy home is her soulmate Aaron, their young son Evan, and their cattledog mix Seven. In her spare time, Anna enjoys being outdoors with her family and fixing up and decorating her new home. She is very happy to be a part of the SAH family!
Shelby , Client Relations Representative 2016
Shelby has been here at SAH since 2016 and couldn't be more ecstatic about it! She came to us with excellent customer service and a stellar smile. Shelby grew up here in Sacramento. She has a very spoiled pug named Rugby, a terrier named Nala, a boxer named Kenobi, and two crazy kittens, named Oliver and Pismo. Shelby's pug contribution has helped our SAH pug population grow! In her spare time, Shelby enjoys the great outdoors, including: hiking, camping, going to the ocean, and other outdoorsy things. She aspires to one day become a marine biologist.
Jeanene , Client Relations Representative 2016
Jeanene has been with us since 2016, but is a long time SAH fan. In fact she was a client here for 12 years before she joined our team! She has always been quite the animal lover in more ways than one. She has volunteered at the SPCA for years, fosters senior dogs, and now works regularly with pets here. Her current housemates include 2 senior Shih-Tzu's named Bandy and Roxy whom she originally started fostering, but couldn't let them go. The same goes for her 3 legged rabbit named Oliver and her loving husband Mark. She and Mark are outdoor enthusiasts which frequently includes dirt-biking.
Meghan , Client Relations Representative 2016
Meghan comes to us from Hawaii, but has lived all across the country. She has always had a love of animals and is the perfect fit for our team here at SAH, although she hasn't promised to take us to Hawaii yet. She has a 5 year old Lab Mix named Hendrix and a 1 year old kitty named Floyd. Meghan stays busy with two jobs, but enjoys playing the guitar and adventuring with Hendrix and her partner in her free time. We really don't know what we would do without her hard working ethics and easy going nature.
Suzy , Client Relations Representative 2017
Suzy joined the SAH family in November of 2017 and has loved every minute of it. She has been a client service professional for more than 10 years and has always had a passion for animals. She currently has a silly pitty mix named Louie, a very tiny cat named Zug, and a very large cat named Wybe. Suzy also has a degree in music, she sings and plays piano. Some of her favorite things are reading, enjoying nature, Harry Potter, and all things Halloween.
Staff
Betsy , RVT & Lead Technician 2006
Betsy joined SAH in 2006 while she finished her M.S. in Animal Science at UC Davis studying dairy cattle. She grew up with a large pet family which at one point included 7 cats, 3 dogs, and 6 rabbits. Caring for companion animals has always been an important part of Betsy's life, yet working as a technician really developed her love for medicine and helping pets live healthy, happy lives. Betsy currently lives with a Bull Terrier "Desi", Labrador mix "Simon", and tabby cat "Mr. Monks". Outside of work, you can find Betsy running, building things around the house, and gardening.
Stephenie ("Phenie") , Veterinary Assistant 2011
Stephenie joined us in 2011 after graduating from UC Davis with a B.S. degree in Animal Science. Shephenie and her husband live on 2.5 acres with their 2 daughters. They have two horses: Buster and Aly, and three dogs: Daisy, Rue, and Bandit. There are three "Stephanie's" at SAH, so to prevent any confusion, this Stephenie goes by "Phenie", but she'll answer to either name. Phenie has a great enthusiasm for knowledge and strives daily to learn new techniques that can further benefit our clients and patients.
Tiffany , RVT & Co-Lead Technician 2013
Tiffany joined our SAH team in June of 2013 and got her RVT license later that year in November. She has a Chihuahua Pomeranian mix named Boo, a Pomeranian named Murphy, a German Shepherd named Rocky, and 2 cats: Tux and Trinity. Tiffany and her family go to Denver, Colorado every year to watch the Denver Bronco's play in their hometown. She also enjoys getting out of the house to shoot some hoops, going to the drive-ins in her '65 El Camino, and laying with her pets and watching movies.
Amanda , RVT/Surgery Coordinator 2013
Amanda graduated from a veterinary technology program in 2012 and became a Registered Veterinary Technician in 2014. She joined the SAH family in September of 2013 and is such an asset to our team! Originally Amanda went to school for almost four years to work toward being an ophthalmologist, but she realized that she prefers to work in veterinary medicine. Amanda particularly enjoys helping our patients through all aspects of surgery: preparing them for procedures, monitoring anesthesia, and making sure they are comfortable afterward. Dentistry is another aspect of veterinary medicine that Amanda enjoys. Taking and reading oral radiographs and extracting diseased teeth are fascinating to her; she also enjoys seeing how much it benefits the patient in the long run. At home, Amanda lives with her German Shepherd, Roofus, who is always finding new ways to be a big goofy dog and entertain her. Outside of work, Amanda enjoys hiking, camping, and spending time with her family.
Katy , RVT 2014
Katy received her Bachelor of Science degree in Biology from Chico State in 2009 before pursuing her passion for animals. She graduated from vet tech school in Reno in May 2012, where she spent a few years as an licensed veterinary technician at small animal hospitals. Katy has worked with all types of furry and non-furry friends while completing externships at the Dallas Zoo Hospital and the PAWs Wildlife Foundation. She moved to Sacramento in June, 2014 and feels so lucky to have found her place with the SAH family. She has a special interest in dental procedures, especially when surgical extractions are warranted. Outside of work, Katy enjoys spending time in the sun boating, snowboarding, rafting, or at the river with her pups, Pongo and Mickey Mouse.
Jack , Veterinary Assistant 2015
Jack joined the SAH team in early 2015. He grew up in Sacramento and is still deciding what he wants to do for his career. Never having worked in a veterinary environment before, Jack is excited to see where SAH takes him! A great addition to the team, Jack does an excellent job keeping the hospital looking pristine. He is even learning how to work with the animals a bit more and is excited to gain even more knowledge. His favorite aspect of his job is getting to be around and work with the dogs and cats. Outside of work, Jack keeps it low key, mainly hanging out at home with his young bouncy German Shepherd mix named Whisky. If he can top it off by watching the Bronco's (aka. Super Bowl 50 Champions) win a football game, that's a big bonus.
Jackie , Veterinary Assistant 2016
Jackie joined Sacramento Animal Hospital in September 2016 after living in Humboldt County for nearly a decade. She graduated from Humboldt State University with a Bachelor's degree in English, but then decided to pursue a job at a small animal veterinary hospital in Arcata. Now she's back in Sacramento to be closer to family, and so glad to be part of the SAH team! Jackie grew up in a family of veterinary technicians on a ranch with cats, dogs, chickens, and horses. She considers animal care to be an integral part of her life. Currently she has two dogs, an Italian Greyhound named "Seester" and a Terrier mix named "Bitty", who both love to sun bathe with Jackie while she reads on the balcony.
Jeffrey , Veterinary Assistant 2016
Jeffrey joined the SAH team in June of 2016 after graduating from UC Davis with a BS in Animal Science, specializing in companion animals. Entering the field of Veterinary Medicine, Jeffrey's passion and interest lies with hospitalized patients and pain management for our furry companions. He enjoys seeing our furry friends leave the hospital in a better shape than how they came in. Jeffrey lives with his two dogs, Claire, a Papillion/Pomeranian Mix, and Clover, a Pomeranian/Chihuahua Mix. While not at SAH, Jeffrey enjoys spending the day outdoors whether with friends or on a hike with his little girls. Jeffrey strives to become a Veterinarian in the far future but is enjoying the everchanging days at SAH, whether with the wonderful clients or their adorable companions.
Gaby , Veterinary Assistant 2017
Gaby (a.k.a GG) joined the SAH team in April of 2017. Pictured are her fur children, Arya and Mango. GG enjoys eating cheese, dancing bachata, going on road trips, and organizing her apartment in her free time. She was born in Paraguay, raised in DC, and attended college in Tampa, FL. She graduated with her Integrative Animal Biology degree from the University of South Florida, and plans on attending vet school in the future. She loves her job here at SAH and can't wait to see your fur babies!
Fia , Veterinary Assistant 2018
Serafia, also known as Fia, joined our SAH team in April of 2018. Fia has been working in Veterinary Medicine since 2013. She's always had a love for animals along with a passion for their well-being for as long as she can remember. She's currently going to school part-time, working on her goal of becoming a registered veterinary technician. Outside of work, she lives with her Mexican hairless dog, Piglet, and her tabby cat, Hobbes. Fia enjoys drawing, traveling, hiking, and snuggling with her cat and dog. Someday she hopes to work with exotics and wildlife.
Jay , Veterinary Assistant 2018
Jay joined the SAH family in August of 2018 and is an aspiring veterinarian. When not working, he's usually being active, taking day trips to coastal cities and exploring all the hikes and trails that the West Coast has to offer. One of his hobbies is collecting cute seashells from all of the different beaches he visits. He absolutely loves taking his dog to the beach so he can be the majestic beast he was born to be. Jay has a sausage of a Chihuahua at home. While Jay likes to stay active, he also enjoys the slow-paced lifestyle. For example, he loves watching the sassy Golden Girls with a glass of wine in hand.
Angie , Kennel Attendant 2019
Angie joined the Sacramento Animal Hospital team in February of 2019. When not at work, Angie enjoys kayaking, watching true crime stories with her cats and her roommate, and going on adventures to try new food! Her recent hobby is finding cool antiques. Her fur children at home are her two goofy black cats; Cheeky and Django. Angie's dream is to pursue a career working with all kinds of animals, from dogs to giraffes. She loves animals from all walks of life.
Austin , Kennel Attendant 2019
Austin joined SAH as a kennel attendant in October of 2019. For as long as he can remember he has had a passion for animals and nature. His dream is to become a veterinarian. Austin is happy to be a part of such a wonderful team that is constantly contributing to his knowledge. Growing up in rural areas with an abundance of scenery and a K9 friend there to explore the outdoors with him, Austin developed a love for hiking. Austin regularly spends his free time exploring the beauty of the Sacramento region with his Father and dog, Boots. He enjoys a variety of hobbies including: reading, playing piano, learning more of Animal Science and Biology and watching Netflix. Austin is excited for his future and is honored that Sac Animal Hospital will play such a fundamental role in his continued successes.
Jamie , RVT/Surgery Coordinator 2017
Jamie joined the SAH team in November of 2017. She obtained her RVT license in 2016 after graduating from Carrington College. Jamie has a special interest in surgery, dentistry, and client education. She has a chihuahua named Abby who loves to go on walks and soak up the sun. Jamie's also a huge sports fan (Go Denver Broncos! and Oakland A's!) In her spare time, Jamie enjoys going to the movies, reading, hiking, and spending time with her family and her boyfriend. Jamie looks forward to growing as a technician with our SAH team!
Tiffany K, RVT 2008
Tiffany, otherwise known as TK, has been a valued part of the SAH team since 2008, and has lived in the Sacramento/Elk Grove area since 2007. Here at work, TK really enjoys interacting with clients and helping them expand their knowledge on how to keep their pets as healthy as possible. Aside from being an amazing RVT, TK is also a proud mom and wife, who loves to be home spending any extra time with her family out and about. She has 3 cats and a pug, who are a huge part of her family as well.
Veterinarian
Dr. Diana Cortez, DVM, Partner & Hospital Director 1993
Dr. Diana Cortez first joined our team when Dr. Mulvihill hired her as kennel attendant in 1994. During the course of her undergraduate studies and veterinary school, both completed at UC Davis, Dr. Cortez moved up to the position of veterinary technician assistant and later to that of veterinary technician. After graduating from veterinary school in the year 2000, Dr. Cortez completed a one year-long rotating internship in the Los Angeles area that focused on oncology, ophthalmology, internal medicine, and surgery. After completing the internship, she moved back to Sacramento and shortly afterwards returned to her home here at Sacramento Animal Hospital as a veterinary associate.
In 2006, Dr. Cortez became a partner in the practice along with Dr. Karen Mulvihill and Dr. Erin True. Together, they've continued to grow the practice and build a culture of teamwork, trust, and integrity. In 2011, Dr. Cortez stepped into her current role as our Hospital Director. Though it meant she had to cut back on time spent with clients and patients, something she had to think long and hard about, it has allowed her to help ensure Sacramento Animal Hospital continues to be the warm, family centered, reputable practice it has always been.
On her down time, Dr. Cortez enjoys spending time at her son's sports events and band performances. She also enjoys going to the movies, the local theater, and curling up with a good book.
Dr. Travis DeLucia, DVM & Associate 2019
Dr. Travis DeLucia was born and raised in the Bay Area. After graduating from UC Santa Cruz with a Bachelor of Science in Biology, he worked at a non-profit veterinary hospital and shelter in San Francisco. There he furthered his passion for the human-animal bond and discovered a love of medicine. He went on to attend UC Davis School of Veterinary Medicine, graduating as a Doctor of Veterinary Medicine.
During his time at UC Davis, Dr. DeLucia was co-president of the Behavior & Wellness club and regularly volunteered with low-income owners and their pets. After graduation, Dr. DeLucia worked in general practice in the Chicago and Placerville areas prior to joining SAH. Dr. DeLucia has special interests in preventative, behavioral, and internal medicine.
Dr. DeLucia spends his free time hiking, biking, cooking, volunteering, painting, movie-watching, and hanging out with his cat Noe and his dog Bruce.
Dr. Karen Hume-Smith, DVM & Associate 2019
Dr. Karen Hume-Smith grew up in Seattle, Washington and worked as a zookeeper for many years before going to veterinary school. She received her Doctor of Veterinary Medicine degree from the University of California, Davis. During her veterinary training, Dr. Hume-Smith participated in research on feline ophthalmology and after graduation she completed a one-year rotating small animal internship at VCA Sacramento Veterinary Referral Center. She liked the Sacramento area so much that she stayed to work in a mixed general practice and ER medicine hospital in the area, until joining Sacramento Animal Hospital in January of 2019.
During her free time, she enjoys traveling with her husband, snuggling with her cats Elwood and Otis, and outdoor activities such as snowboarding, mountain biking, hiking, and white-water rafting.
Dr. Jennifer Koncz, DVM & Associate 2014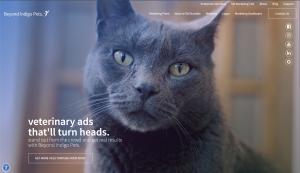 Dr. Jennifer Koncz grew up in the Bay Area and always knew she wanted to be a veterinarian. She wanted to work in a family practice because getting to know and having a good long-standing relationship with her clients and patients is very important to her. Basically SAH and Dr. Koncz are a perfect fit!
Dr. Koncz started her career with animals as a kennel assistant at the age of 14. Throughout high school and college, she worked with a wonderful veterinarian in the Bay Area who became her mentor. She then went to the University of Oregon for her undergraduate degree, after which she worked as a Veterinary Technician for several years at a 24-hour emergency and specialty hospital. Dr. Koncz couldn't stop there and ended up attending UC Davis for Veterinary School. Graduating with honors in 2009, Dr. Koncz is a member of the UC Davis Phi Zeta Honors Society.
Dr. Koncz specifically enjoys feline medicine, internal medicine, and ophthalmology. These interests sprouted during her Veterinary Internship at Sacramento Veterinary Referral Center where she became knowledgeable and skilled in critical care, internal medicine, cardiology, and ophthalmology. We are all excited to have her as a part of the SAH team! Currently Dr. Koncz is working on getting SAH certified as a Cat Friendly Practice® with the American Association of Feline Practioners.
Outside of work, Dr. Jennifer Koncz enjoys hiking, camping, going to the movies, and reading. Her mom is from Louisiana and passed on her love of cooking Cajun and Creole dishes, which she also enjoys eating! At home, Dr. Koncz lives with her fiancé; they are owned by two cats and a Lab-Boxer puppy.
Dr. Kat Marcil, DVM
Dr. Katherine Marcil was raised in the East Bay Area and started working as a veterinary assistant at a local animal hospital when she was 17. She enjoyed this experience so much that she continued working as a veterinary assistant while completing her bachelor's degree at San Jose State University, and was inspired to become a veterinarian. After graduating from UC Davis School of Veterinary Medicine, Dr. Marcil worked at a general practice in the Bay Area before moving to Sacramento and joining SAH. Dr. Marcil loves general practice because it allows her to form long-lasting bonds with pets and their owners.
Dr. Marcil enjoys getting involved in her community through volunteering, and over the years has volunteered with a wildlife rehabilitation center and a feral cat spay/neuter program - among others.
At home, she lives with her fiancé and their energetic terrier mix, Hedwig. In her free time, she can be found road biking around Sacramento, climbing at the local gym, or baking.
Dr. Karen Mulvihill, DVM & Partner 1990
Dr. Karen Mulvihill obtained her DVM from UC Davis in 1988. After working in general small animal and emergency practice, she settled at SAH in 1990. She became a partner in the practice in 1994. Always devoted to animals, at the age of 9, Karen aspired to be a jockey turned wrangler, but decided in high school to use her talents to care and treat animals. Dr. Mulvihill enjoys all aspects of family veterinary medicine, and has a particular interest in soft tissue surgery. She is board certified in canine and feline practice by the American Board of Veterinary Practitioners.
Dr. Mulvihill has been married for over 30 years and has two adult sons, two Golden Retrievers, and one crazy orange cat named Karl. When time allows, Karen can be found skiing, hiking in the Sierras, or traveling with her family.
Dr. Patty Nicholas, DVM & Associate 2007
Dr. Patty Nicholas was raised in Belmont, California with two brothers and one sister. Yes, she was the middle child. At 12 years old, she raised rabbits, lambs, and a steer named Bernard and also was active in the 4-H Club. Throughout high school and college she played volleyball. She likes to say as a fun fact, her brother grew up to invent the Soni-Care™ toothbrush.
Dr. Nicholas graduated from San Francisco University in 1985 with a degree in Laboratory Medicine. Her specialty was Microbiology, which she worked with for 15 years. Dr. Nicholas, since being a little girl, had always wanted to be a veterinarian. In 2007, she got her "dream job" when she graduated from UC Davis Veterinary School and started working here at SAH! "The most enjoyable part of being a veterinarian," says Dr. Nicholas," are not only my patients, but also the pet owners, working together with a common goal in mind so everyone's needs are met."
Dr. Nicholas lives with her husband Larry, who is a psychologist, specializing in family law. They've been married for 26 years and have one son who is married to a wonderful daughter-in-law, and they have one beautiful son. Also, living with them are their animals: two kitties, Bissel and Wally; and two border collies, Myles and Reesy. In her free time, Dr. Nicholas involves her dogs in agility, tracking, and herding. However, her main love is in obedience and she proudly holds three Obedience Trial Championships. Once a month, she volunteers for the SPCA feral cat clinic, performing spay and neuter surgeries.
Dr. Lesley Scheblein, DVM & Associate 2008
Dr. Lesley Scheblein grew up in the foothill community of Shingle Springs, California on her family's small acreage with a variety of horses, dogs, and cats. She completed her B.S in Biology at Cal Poly, San Luis Obispo, graduating summa cum laude. Dr. Scheblein returned to UC Davis to complete her Doctorate in Veterinary Medicine in 2010 with an emphasis in small animal medicine. During that time, she also worked as a technician, with many hours spent right here at Sacramento Animal Hospital.
Her favorite part of being a Veterinarian at Sacramento Animal Hospital is working in a close knit hospital with deep ties in the Sacramento community. She enjoys practicing medicine and especially loves ophthalmology.
Outside of the office, Dr. Scheblein shares her life with a tuxedo kitty, Petey, and her German Shepherd, Griffin. A lover of the outdoors, she enjoys hiking, backpacking and snowshoeing with her dog. She has conquered big climbs including Mt. Whitney and is heading to Machu Picchu in Fall of 2016. Dr. Scheblein also loves hosting dinner parties with friends and loves to bake! In fact, she can always be expected to bake something delicious to share at work!
Dr. Erin True, DVM & Partner 1997
Dr. Erin True originally started caring for animals who weren't traditional companions by pursuing her Masters degree in Marine Biology and working with California Sea Lions. She soon saw the error of her ways and went on to attend UC Davis Veterinary School, obtaining her veterinary degree in 1995. She has been with Sacramento Animal Hospital Since 1997 and became an owner in 2006.
Dr. True has a particular interest in canine reproduction and sports medicine. In addition to practicing as a veterinarian, Dr. True has been breeding and showing Australian Shepherds for 20 years under the kennel name Navarro Australian Shepherds. She actively trials dogs in conformation and herding and occasionally stumbles around the agility ring.