Client-Relations
Anna , Lead Client Relations Representative 2015
Anna joined the SAH team in March of 2015. She comes to us with numerous years of customer service experience, including 10 years as a Veterinary Receptionist in sunny San Diego. She specifically enjoys getting to know clients and patients and making everyone feel welcome and comfortable here at SAH. Anna recently moved back to her hometown of West Sacramento, where she and her family just bought their first home. In that happy home is her soulmate Aaron, their young son Evan, and their cattledog mix Seven. In her spare time, Anna enjoys being outdoors with her family and fixing up and decorating her new home. She is very happy to be a part of the SAH family!
Ashtyn , Client Relations Representative 2008
Ashtyn has been part of the SAH family since 2008. She is very passionate about animals and has had her share of pets. Currently she has a big fluffy kitty named Marley that's 7 years old and a 10 year old black Pug named Pudge who loves coming to SAH regularly. Ashtyn is fluent with American Sign Language and enjoys engaging with our deaf clients when she can. Some of her favorite past times include anything to do with her daughter Eloise and hubby Kipp, but also beating them at board games on a reglar basis and getting out to go long boarding when they can.
Chio , Client Relations Representative 2021
Chio allows herself to be guided by what feels "right" innately, and that is exactly what led her to SAH. Community is essential to growth, so being part of a knowledgeable, close-knit team, while being the liaison between clients and our medical team, offers a daily opportunity to learn, apply and flourish. When not in scrubs, Chio enjoys reading, spending time in beautiful parks, beach day-trips, and a good workout. She has three dogs of her own, and marvels at the impact of the human-animal bond. She has an interest in the why's and how's behind medicine and the movement/impact of disease-especially zoonotic! As a firm believer in the One Health initiative, she understands that the viability of all forms of life is synergistic and reliant on Earth's resources. She would like to pursue a career in the Public Health sector of Veterinary Medicine.
Meghan , Client Relations Representative/Facility Manager 2016
Meghan comes to us from Hawaii, but has lived all across the country. She has always had a love of animals and is the perfect fit for our team here at SAH, although she hasn't promised to take us to Hawaii yet. She has a 5 year old Lab Mix named Hendrix and a 1 year old kitty named Floyd. Meghan stays busy with two jobs, but enjoys playing the guitar and adventuring with Hendrix and her partner in her free time. We really don't know what we would do without her hard working ethics and easy going nature.
Shelby , Client Relations Representative 2016
Shelby has been here at SAH since 2016 and couldn't be more ecstatic about it! She came to us with excellent customer service and a stellar smile. Shelby grew up here in Sacramento. She has a very spoiled pug named Rugby, a terrier named Nala, a boxer named Kenobi, and two crazy kittens, named Oliver and Pismo. Shelby's pug contribution has helped our SAH pug population grow! In her spare time, Shelby enjoys the great outdoors, including: hiking, camping, going to the ocean, and other outdoorsy things. She aspires to one day become a marine biologist.
Suzy , Client Relations Representative 2017
Suzy joined the SAH family in November of 2017 and has loved every minute of it. She has been a client service professional for more than 10 years and has always had a passion for animals. She currently has a silly pitty mix named Louie, a very tiny cat named Zug, and a very large cat named Wybe. Suzy also has a degree in music, she sings and plays piano. Some of her favorite things are reading, enjoying nature, Harry Potter, and all things Halloween.
Staff
Betsy , RVT & Lead Technician 2006
Betsy joined SAH in 2006 while she finished her M.S. in Animal Science at UC Davis studying dairy cattle. She grew up with a large pet family which at one point included 7 cats, 3 dogs, and 6 rabbits. Caring for companion animals has always been an important part of Betsy's life, yet working as a technician really developed her love for medicine and helping pets live healthy, happy lives. Betsy currently lives with a Bull Terrier "Desi", Labrador mix "Simon", and tabby cat "Mr. Monks". Outside of work, you can find Betsy running, building things around the house, and gardening.
Brigid, Veterinary Assistant/Imaging Coordinator 2021
Brigid joined SAH in January of this year, after moving to Davis from Austin, TX. Camping, cooking vegan meals, and re-watching The Office are some of her favorite pastimes. Brigid's best pal is her rescue cat, Scooter, and they enjoy long walks together every night. Brigid is passionate about animal welfare and client education, and strives to provide a comfortable and positive experience for all humans and pets she interacts with!
Cassie Hang, RVT 2020
Cassie joined the SAH family in Aug of 2020 and attained her degree in veterinary technology from her home state of Minnesota. She has always been fascinated with animals, inspired even, and found a career in veterinary medicine to help them live their best lives. New to Sacramento, her boyfriend Dave, two siberian huskies Khaleesi & Romeo Puff, and german shepherd mix Legend Dude are excited for the new adventures to come. Life outside of work includes roadtripping, exploring new places, camping, binge watching shows, the arts & projects, reading, and napping! And of course - all with the dogs... they're the best part. Cassie also welcomed home a bearded dragon named Mitsuki who enjoys riding on Legend's back & eating his grubs.
Fia , Veterinary Assistant 2018
Serafia, also known as Fia, joined our SAH team in April of 2018. Fia has been working in Veterinary Medicine since 2013. She's always had a love for animals along with a passion for their well-being for as long as she can remember. She's currently going to school part-time, working on her goal of becoming a registered veterinary technician. Outside of work, she lives with her Mexican hairless dog, Piglet, and her tabby cat, Hobbes. Fia enjoys drawing, traveling, hiking, and snuggling with her cat and dog. Someday she hopes to work with exotics and wildlife.
Guiselle, Veterinary Assistant, 2017
Guiselle, Veterinary Assistant, 2017 After leaving Marin County in 2017, Guiselle was hired at Sacramento Animal Hospital as a kennel attendant. The hospital quickly realized how valuable Guiselle's knowledge, skills, and passion were and she was promoted to veterinary assistant swiftly. On top of attending school to pursue her undergraduate degree, she also aspires to get her RVT license in the near future.
When she is not at work or school, Guiselle enjoys watching supernatural shows & movies, visiting family in the Bay area, and trying different types of food. Additionally, she loves to spend time with her two pets; Whiskey, a German Shepherd mix, and her tuxedo punisher kitty, Franky Castle.
Jack , Veterinary Assistant 2015
Jack joined the SAH team in early 2015. He grew up in Sacramento and is still deciding what he wants to do for his career. Never having worked in a veterinary environment before, Jack is excited to see where SAH takes him! A great addition to the team, Jack does an excellent job keeping the hospital looking pristine. He is even learning how to work with the animals a bit more and is excited to gain even more knowledge. His favorite aspect of his job is getting to be around and work with the dogs and cats. Outside of work, Jack keeps it low key, mainly hanging out at home with his young bouncy German Shepherd mix named Whisky. If he can top it off by watching the Bronco's (aka. Super Bowl 50 Champions) win a football game, that's a big bonus.
Jackie , Veterinary Assistant 2016
Jackie joined Sacramento Animal Hospital in September 2016 after living in Humboldt County for nearly a decade. She graduated from Humboldt State University with a Bachelor's degree in English, but then decided to pursue a job at a small animal veterinary hospital in Arcata. Now she's back in Sacramento to be closer to family, and so glad to be part of the SAH team! Jackie grew up in a family of veterinary technicians on a ranch with cats, dogs, chickens, and horses. She considers animal care to be an integral part of her life. Currently she has two dogs, an Italian Greyhound named "Seester" and a Terrier mix named "Bitty", who both love to sun bathe with Jackie while she reads on the balcony.
Jay , Veterinary Assistant/Anesthesia Coordinator 2018
Jay joined the SAH family in August of 2018 and is an aspiring veterinarian. When not working, he's usually being active, taking day trips to coastal cities and exploring all the hikes and trails that the West Coast has to offer. One of his hobbies is collecting cute seashells from all of the different beaches he visits. He absolutely loves taking his dog to the beach so he can be the majestic beast he was born to be. Jay has a sausage of a Chihuahua at home. While Jay likes to stay active, he also enjoys the slow-paced lifestyle. For example, he loves watching the sassy Golden Girls with a glass of wine in hand.
Katy , RVT 2014
Katy received her Bachelor of Science degree in Biology from Chico State in 2009 before pursuing her passion for animals. She graduated from vet tech school in Reno in May 2012, where she spent a few years as an licensed veterinary technician at small animal hospitals. Katy has worked with all types of furry and non-furry friends while completing externships at the Dallas Zoo Hospital and the PAWs Wildlife Foundation. She moved to Sacramento in June, 2014 and feels so lucky to have found her place with the SAH family. She has a special interest in dental procedures, especially when surgical extractions are warranted. Outside of work, Katy enjoys spending time in the sun boating, snowboarding, rafting, or at the river with her pups, Pongo and Mickey Mouse.
Sophia , Veterinary Assistant 2021
Sophia joined the SAH team in July of 2021. She graduated from UC Davis in 2020 with a B.S. in Animal Science specializing in Companion and Captive Animals and has a variety of animal experiences ranging from canine and feline to laboratory mice and exotic pets. Sophia desires to positively impact her community by helping provide compassionate patient care. Outside of work, Sophia enjoys creating digital artwork, exercising, and spending time with Soup, her curious and extremely food motivated hamster.
Stephenie , Veterinary Assistant/Anesthesia Coordinator 2011
Stephenie joined us in 2011 after graduating from UC Davis with a B.S. degree in Animal Science. Shephenie and her husband live on 2.5 acres with their 2 daughters. They have two horses: Buster and Aly, two dogs: Rue and Bandit, eight chickens, and a tortoise named Maui. Upon being hired, there were multiple Stephenie's working in the hospital, which is why it was an easy choice for Stephenie to go by "Phenie" instead. Phenie has a great enthusiasm for knowledge and strives daily to learn new techniques that can further benefit our clients and patients.
Tiffany , RVT & Co-Lead Technician 2013
Tiffany joined our SAH team in June of 2013 and got her RVT license later that year in November. She has a Chihuahua Pomeranian mix named Boo, a Pomeranian named Murphy, a German Shepherd named Rocky, and 2 cats: Tux and Trinity. Tiffany and her family go to Denver, Colorado every year to watch the Denver Bronco's play in their hometown. She also enjoys getting out of the house to shoot some hoops, going to the drive-ins in her '65 El Camino, and laying with her pets and watching movies.
Vanesa , Veterinary Assistant 2021
Vanesa started her journey with the SAH family in May of 2021 as a kennel attendant. Her love for animals started with participating in 4-H and FFA by showing pigs and steer. Vanesa recently graduated from Sacramento state University with a B.S. in Biology where she spent time as an undergraduate researcher studying Bacterial Microbiology/Molecular Biology. Her love for science, preventative medicine, and animal welfare helped her blossom into a tech assistant and she is currently striving to grow into the role of a veterinary assistant. She plans on applying to Veterinary school in the near future in hopes of attaining her DVM and specializing in livestock animals. When she's not working, she enjoys cooking, working out, hiking, and painting.
Veterinarian
Dr. Diana Cortez, DVM, CVPM, Partner & Hospital Director 1993
Dr. Diana Cortez first joined our team when Dr. Mulvihill hired her as kennel attendant in 1994. During the course of her undergraduate studies and veterinary school, both completed at UC Davis, Dr. Cortez moved up to the position of veterinary technician assistant and later to that of veterinary technician. After graduating from veterinary school in the year 2000, Dr. Cortez completed a one year-long rotating internship in the Los Angeles area that focused on oncology, ophthalmology, internal medicine, and surgery. After completing the internship, she moved back to Sacramento and shortly afterwards returned to her home here at Sacramento Animal Hospital as a veterinary associate.
In 2006, Dr. Cortez became a partner in the practice along with Dr. Karen Mulvihill and Dr. Erin True. Together, they've continued to grow the practice and build a culture of teamwork, trust, and integrity. In 2011, Dr. Cortez stepped into her current role as our Hospital Director. Though it meant she had to cut back on time spent with clients and patients, something she had to think long and hard about, it has allowed her to help ensure Sacramento Animal Hospital continues to be the warm, family centered, reputable practice it has always been.
On her down time, Dr. Cortez enjoys spending time at her son's sports events and band performances. She also enjoys going to the movies, the local theater, and curling up with a good book.
Dr. Karen Hume-Smith, DVM & Associate 2019
Dr. Karen Hume-Smith grew up in Seattle, Washington and worked as a zookeeper for many years before going to veterinary school. She received her Doctor of Veterinary Medicine degree from the University of California, Davis. During her veterinary training, Dr. Hume-Smith participated in research on feline ophthalmology and after graduation she completed a one-year rotating small animal internship at VCA Sacramento Veterinary Referral Center. She liked the Sacramento area so much that she stayed to work in a mixed general practice and ER medicine hospital in the area, until joining Sacramento Animal Hospital in January of 2019.
During her free time, she enjoys traveling with her husband, snuggling with her cats Elwood and Otis, and outdoor activities such as snowboarding, mountain biking, hiking, and white-water rafting.
Dr. Jennifer Koncz, DVM & Associate 2014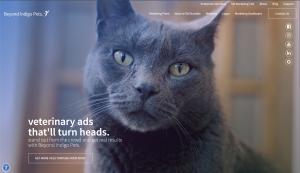 Dr. Jennifer Koncz grew up in the Bay Area and always knew she wanted to be a veterinarian. She wanted to work in a family practice because getting to know and having a good long-standing relationship with her clients and patients is very important to her. Basically SAH and Dr. Koncz are a perfect fit!
Dr. Koncz started her career with animals as a kennel assistant at the age of 14. Throughout high school and college, she worked with a wonderful veterinarian in the Bay Area who became her mentor. She then went to the University of Oregon for her undergraduate degree, after which she worked as a Veterinary Technician for several years at a 24-hour emergency and specialty hospital. Dr. Koncz couldn't stop there and ended up attending UC Davis for Veterinary School. Graduating with honors in 2009, Dr. Koncz is a member of the UC Davis Phi Zeta Honors Society.
Dr. Koncz specifically enjoys feline medicine, internal medicine, and ophthalmology. These interests sprouted during her Veterinary Internship at Sacramento Veterinary Referral Center where she became knowledgeable and skilled in critical care, internal medicine, cardiology, and ophthalmology. We are all excited to have her as a part of the SAH team! Currently Dr. Koncz is working on getting SAH certified as a Cat Friendly Practice® with the American Association of Feline Practioners.
Outside of work, Dr. Jennifer Koncz enjoys hiking, camping, going to the movies, and reading. Her mom is from Louisiana and passed on her love of cooking Cajun and Creole dishes, which she also enjoys eating! At home, Dr. Koncz lives with her fiancé; they are owned by two cats and a Lab-Boxer puppy.
Dr. Jamie Lake, DVM & Associate 2020
Dr. Lake received her Doctor of Veterinary Medicine degree in 2009 from the Atlantic Veterinary College in Prince Edward Island, Canada. Originally from Northern California, she was happy to get back to the west coast where she completed a one-year small animal rotating internship at the Animal Specialty Group in Los Angeles. Since 2010, she has been working as a small animal general practitioner for both Village Oak Veterinary Hospital and Manteca Veterinary Hospital, located in the Central Valley. In 2015, she moved to Elk Grove with her husband and two step sons. After 4 years of commuting, she has decided to relocate her work closer to home and will be joining the team at Sacramento Animal Hospital in October 2020. Her special interests include radiology, dentistry, and internal medicine.
Outside of the hospital, Dr. Lake enjoys glamping in her travel trailer, hiking, relaxing with family and friends, scrapbooking, and painting. She can occasionally be persuaded to go wine tasting. She has a Golden Retriever named Jada and a Labrador/Pointer mix named Aries, who are spoiled brats!
Dr. Caroline Leichter, DVM & Associate 2022
Dr. Caroline Leichter was born and raised in the South Bay Area. She always had a deep love for animals and had a menagerie of pets growing up. She went on to study at UC Davis for undergrad, majoring in Neurobiology, Physiology, and Behavior with a minor in Animal Science. While in college she spent her free time working in the equine department of the vet school, riding horses, and fostering kittens. Dr. Leichter went on to earn her DVM at UC Davis, where she quickly found her place with the cat-people at school. While in vet school, she was President of the Orphan Kitten Project (OKP), a non-profit devoted to rescuing and fostering bottle babies, sick kittens, and everything in between. Her professional interests include feline medicine, soft tissue surgery, and geriatric/end-of-life care.
Dr. Leichter and her fiance live with three very spoiled cats: Walter, Nyx, and Obie. In her free time, she enjoys cooking and baking, building things in the garage, creating art, and spending time with her friends and family.
Dr. Karen Mulvihill, DVM & Partner 1990
Dr. Karen Mulvihill obtained her DVM from UC Davis in 1988. After working in general small animal and emergency practice, she settled at SAH in 1990. She became a partner in the practice in 1994. Always devoted to animals, at the age of 9, Karen aspired to be a jockey turned wrangler, but decided in high school to use her talents to care and treat animals. Dr. Mulvihill enjoys all aspects of family veterinary medicine, and has a particular interest in soft tissue surgery. She is board certified in canine and feline practice by the American Board of Veterinary Practitioners.
Dr. Mulvihill has been married for over 30 years and has two adult sons, two Golden Retrievers, and one crazy orange cat named Karl. When time allows, Karen can be found skiing, hiking in the Sierras, or traveling with her family.
Dr. Tiana Rangchi, DVM & Associate 2021
Dr. Tiana Rangchi grew up just outside of Sacramento, in El Dorado Hills, CA. She had known from a very young age that she wanted to become a veterinarian, and began raising Guide Dogs for the Blind while in high school. After graduating from UCLA with a Bachelor of Science in Biology, she moved to Santa Barbara, where she worked as a veterinary technician and volunteered at the Wildlife Care Network. She went on to receive her Doctor of Veterinary Medicine degree from Tufts University, near Boston. Although Dr. Rangchi enjoyed her experiences on the east coast, she was ready to come back home to Sacramento, and shortly after she joined SAH. Her special interests include animal behavior, dermatology, and soft tissue surgery. Dr. Rangchi loves the community built around family veterinary practices, and most of all values her role in nurturing the human-animal bond.
Dr. Rangchi has a special place in her heart for all Labrador retrievers, and her cat Mr. Grey, who she adopted after he was abandoned at her veterinary school during her final year there. Outside of work, Dr. Rangchi can be found paddle boarding on Lake Natomas, playing ultimate frisbee in the park, or traveling the world with her adventurous family.
Dr. Elana Scheindlin, DVM & Associate 2020
Dr. Elana Scheindlin grew up an aspiring veterinarian in San Francisco and received her B.S. in Physiology and Neuroscience from the University of California, San Diego. She received her Doctor of Veterinary Medicine degree from the University of California, Davis. After graduation, Dr. Scheindlin completed a one-year small animal internship at VCA Loomis Basin. She then spent four years at a mixed general practice and ER medicine hospital in the area, until joining Sacramento Animal Hospital in September of 2020. She particularly enjoys the practice of preventative care, dermatology, and internal medicine.
Outside of work, Dr. Scheindlin can be found traveling the world with her husband or walking her dogs Mayzie and Milo to neighborhood coffee shops (her cat Tika declines to participate in travel). She also enjoys activities such as hiking, kayaking, board games, cooking and baking.
Dr. Erin True, CCRT Partner & Medical Director 1997
Dr. Erin True originally started caring for animals who weren't traditional companions by pursuing her Masters degree in Marine Biology and working with California Sea Lions. She soon saw the error of her ways and went on to attend UC Davis Veterinary School, obtaining her veterinary degree in 1995. She has been with Sacramento Animal Hospital Since 1997 and became an owner in 2006.
Dr. True has a particular interest in canine reproduction and sports medicine. In addition to practicing as a veterinarian, Dr. True has been breeding and showing Australian Shepherds for 20 years under the kennel name Navarro Australian Shepherds. She actively trials dogs in conformation and herding and occasionally stumbles around the agility ring.